The Sky's the Limit for Kids at STARBASE Summer Camp
Mon, 25 Jun 2018 15:25:00 GMT
Children learn exciting science, technology, engineering and math applications during a summer camp that will help them launch a rocket, and hopefully, give them ideas for their future.

Mattis, King of Jordan Reaffirm Security Partnership
Sat, 23 Jun 2018 14:40:00 GMT
Defense Secretary James N. Mattis thanked King Abdullah II of Jordan for his unwavering support for a strong bilateral partnership and commitment to regional security and stability during a meeting in Washington.

DoD Indefinitely Suspends Ulchi Freedom Guardian, Other Exercises
Sat, 23 Jun 2018 00:07:00 GMT
Defense Secretary James N. Mattis has indefinitely suspended Ulchi Freedom Guardian and other select military exercises on the Korean Peninsula to support implementing the Singapore Summit results, chief Pentagon spokesperson Dana W. White said.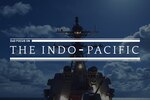 U.S. Remains Engaged in Indo-Pacific Region, Officials Say
Fri, 22 Jun 2018 17:09:00 GMT
The United States remains deeply committed to the Indo-Pacific with more forward-deployed service members in the region than anywhere else in the world, U.S. officials said at the Center for a New American Security conference in Washington.

Face of Defense: Soccer Dream Comes True for Marine Infantryman
Fri, 22 Jun 2018 13:39:00 GMT
Fifteen years into his career and after six overseas deployments and tours in Iraq and Afghanistan, Marine Corps Gunnery Sgt. Alberto Boy is team captain for the All-Marine Corps Men's soccer team and says it's a dream to finally be able to play the sport he loves.